Energy BBDO Chicago came to us with a new campaign that called moms to action to challenge them to a number of 'Feats of Fresh', which were small little tips and tasks to help improve organization and quality of life in the household. The two we focused on as animated spots were about eating more healthy foods to weigh less, and getting a friend to help clean out your closet.
In the initial pitch, I worked with 4 designers remotely from around the world. Evelyn Bundur from Bucharest, Romania, Bambino Monkey from Madrid, Spain, Sol Linero from Buenos Aires, Argentina, and Rob Modini in San Fransisco, CA. Such huge time zones required very concise, clear direction on my part, and thankfully everyone was very good at english and being available on Skype.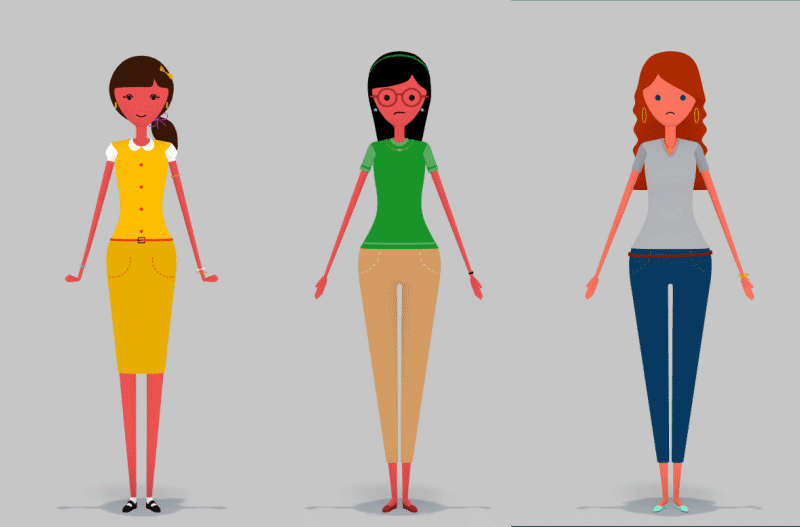 We decided to model, rig, and animate the characters in 3D which gave a very unique look to their movement and form. The 3D team really took the animation style to another level, one which was something they ran with and enjoyed creating. Letting people run with ideas is extremely important, regardless of direction. You get back work that you can clearly see their level of passion, and being surrounded by that environment is much more stimulating than trying to control everything along the way.
Production Company
Brand New School

Art Director
Kris Wong
Designers
Kris Wong
Evelyn Bundur
Bambino Monkey
Rob Modini
Sol Linero
Matthew lee

3D Animation
Dan Bradham
Jeff Bryson
Tyler Hurd

2D Animation
Jim Forster
Mike Batista
Jeff Bryson

Producer
Ryan McLaughlin